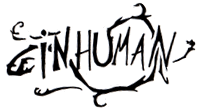 1000 years in the future, a schizophrenic has been kidnapped by a group of rebel soldiers. And it seems they've bitten off more than they can chew...














last day to get the nikitak sticker pack for 6$

Posted by

inhuman-comic

30 Nov 2013 01:07 pm

send a PM

http://inhuman-comic.com/nn-stickerpack.php !!! :O!!!

today's the last day of Nikitak November, so this is the last day to get the 36 sticker pack at the 6$ price! it'll still be available after today, but it'll cost a bit more :o so grab it now to save some BUX on vinyl stixxxx

thank y'all everyone who ordered already, though! you're all stellar and i'm totally thrilled that people liked these designs :>

CLICK HERE TO ORDER THE NIKITAK STICKER PACK

also, remember that there's a cryptid zine out which is REALLY funny (no seriously, i lol'd a few times reading) and has some AMAZING art. i'm one of the contributors too! so if you want to support me and about 29 other artists AND have a god damn fantastic zine, pick up a copy of CRYPTOZOOLOGY FOR DUMBASSES at the low low price of "whatever you want to pay for it"!